Help/Fundraising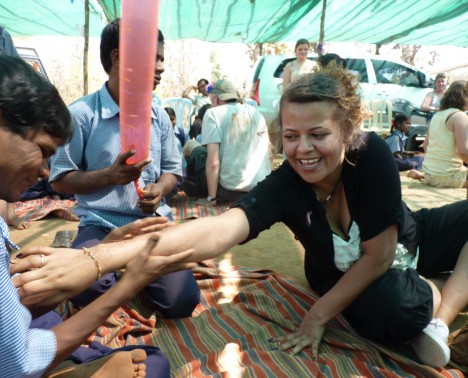 There are many opportunities to help Everything is Possible and the young people we support. Maybe you are a business with a social conscience wanting to influence young people from disadvantaged backgrounds, or an individual with a passion for youth and a wealth of personal experiences you could share through a mentoring relationship with one of our young people? We are always looking for support, both corporate and individual, here are a number of ways you could help us:
Could you give us some money?
Our programmes are not fully funded (we normally receive about 70% of the real costs of sending a young person overseas or hosting an individual from abroad on a UK placement). We endeavour to find alternative funding to support our programmes, rather than passing any costs on to an individual. Perhaps you could support us financially. £100 pays for a passport for a young person, giving them their first experience of international travel….
Could you give us some time?
Could you be a mentor? Our Mentors come from all walks of life, but they share one thing in common.  They all make a difference, whether it's in the life of a young care leaver, or a young person who has recently left prison, as a Mentor, you'll earn a reward that can't be measured in money. The commitment can be as small as an hour a fortnight or as intense as accompanying a young person on a two week international experience. All mentors are subject to reference checks, training and CRB checks, training is given to support you in this role.
Local volunteering – Some people are not eligible or do not want to undertake an international volunteering or training programme with us, but just as valuable are our local volunteers, over the last ten years, we have enjoyed many volunteers on our local programmes and also supporting our office based staff in Leeds City Centre. Maybe you want to improve your CV with some concrete work experience and a job reference, maybe you are interested in entering employment in an international setting or interested in a career in social work or youth work, perhaps you are unemployed and have the chance to become involved in some volunteering work to up-skill, if so, your experience with us could be mutually beneficial, why not give us a call and arrange to come in for a chat, opportunities with us range from a couple of hours a week to full time local volunteering, come and meet us and see what we can offer.