I am in the UK and
wish to travel abroad
Our Projects
Apply Now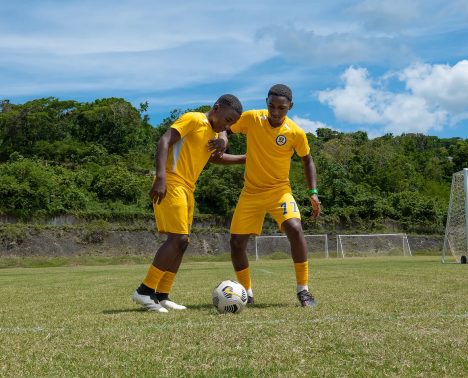 Mount Pleasant Academy is a unique educational institution created to unearth and holistically develop talented youth football players by providing a safe environment to learn and hone train.
Volunteers would be required to assist with hands-on football training as well as impart tactical knowledge to help players improve. They will be expected to join individual and group training sessions to observe, lead and provide feedback where necessary.
They may also be asked to travel with the team to games. We also welcome any other input/advice based on their varied expertise.
---
For the project, trainees/volunteers need to be …
● Ability to coach football
● Excellent communicator
● Adaptable
● Analytical skills
● People skills
● Able to work with kids
---
The project place
Runaway Bay St. Ann – We are located on the north coast of Jamaica in the parish of St. Ann. This is in close proximity (approx. 30-40mins) to the tourist town of Ocho Rios and there are many beautiful attractions such as Dunns River falls, Mystic Mountain, Dolphin Cove, Konoko Falls etc.
There are also many restaurants, supermarkets and shops to purchase meals or ingredients for meals.
---
Info Sheet
Sport Coaching – Mount Pleasant Academy, Jamaica TURING SCHEME by Everything Is Possible on Scribd