I am in the UK and
wish to travel abroad
Our Projects
Apply Now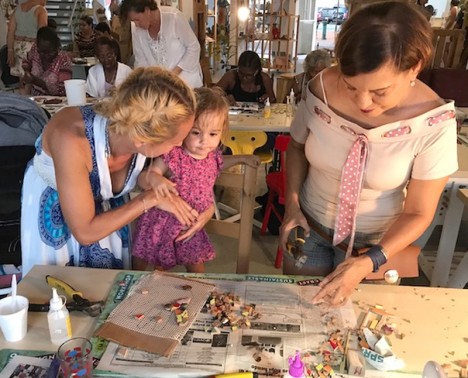 Tur Cos Ta Posibel will host volunteers in local community arts activities. Here are two examples of local community organisations you could be involved with.
Arte Sano provides vocational training in the creative industries empowering vulnerable people of Aruba: addicts, youth in prison, woman in prison. Volunteer tasks includes teaching their artistic skills to Arte Sano's target, with one theme: Aruba.
ArtisA: Volunteers will have the opportunity to support ArtisA in organizing workshops, events, projects while helping to run the gallery and run the social media of all the platforms of ArtisA. They count on you to bring fresh ideas and together keep developing Aruba into a more Creative Island!
Volunteers will be involved in all activities of both or one of these organisations.
---
For the project, volunteers need to be …
● Artistic ideas or motivations
● Flexible to work in all activities of the host
● Confident to try new things with different groups
● A good communicator
---
The project place
Pos Chiquito where trainees live is a local community towards the south of the island, serviced with a supermarket, laundrette, snack-van and DIY stores for household necessities. There is a lovely beach just over 5 minutes' walk, a local beach bar (frequented by locals not tourists) and three restaurants in walking distance.
The main tourist attractions are in the North of the island around Palm Beach and Noord where there is also a large supermarket (Superfoods) worth the drive for a large weekly shop. The capital Oranjestad is a 15 minute drive or 20 minutes on the bus. The airport is situated 10 minutes from the accommodation.
---
---
Info Sheet