I am in the UK and
wish to travel abroad
Our Projects
Apply Now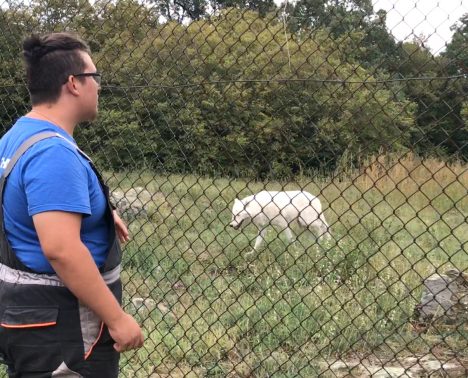 ARCTUROS is a nonprofit organization for the protection of wildlife and the natural environment, focused on conservation efforts for big carnivores in Greece (Bears, wolves).
ARCTUROS breeds the Greek sheep dogs (that prevent damages made by large animals) since 1998 and distributes them to farmers, whose flocks graze in habitats of large carnivores, free of charge. The breeding program is implemented in modern facilities. Each year, 50 puppies are born in the Center.
Volunteers are required to work in the sheepdog feeding area between 9am and 5pm daily.
Duties include:
● Feeding and daily care for the 15 shelter dogs
● Cleaning the premises and equipment
● Daily walks for the shelter dogs
● Visits to veterinarians (where necessary)
● Care for Greek sheepdog puppies
● Other upkeep duties
---
Trainee profile:
● be comfortable with and not scared of dogs
● be willing to carry out manual tasks
● be in good physical condition
● be cooperative with staff and other volunteers
● be willing to work outside in the heat or cold
---
Project place:
The village of Aetos in Florina (West Macedonia) is located in the idyllic setting where the river that springs from the mountain flows into Lake Chimaditida. The tourist infrastructure of the region combined with the beautiful natural surroundings, have classified the area into one of the most ideal destinations for those who want to escape from the rush of everyday life and enjoy moments of relaxation in the hotels of the area.
---
Info sheet: