Other Projects
Our Projects
Apply Now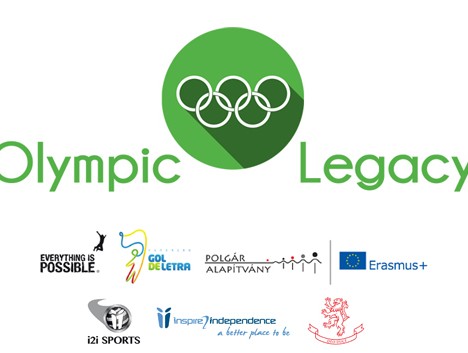 Olympic Legacy
The Olympic Legacy is an international project bringing together youth organisations and local government offices in the UK, Brazil and Hungary to build on the legacy of the Olympic Games. This project will collect & share non-formal youth education developed through the Olympic games legacies and will build on the commitment of host country government, to ensure the Olympic games brings benefits to young people (particularly those with fewer opportunities).
Countries have been chosen:
UK: The most recent Olympic Games were held in London and there has been some amazing legacy youth education projects developed as a result of the games. We would like to share these with youth organisations in Hungary in the hope that partners can capitalise on these programmes and the benefits can be multiplied and reproduced.
Brazil: The 2016 Olympic Games will be held in Rio. We hope to offer young people from the UK and Hungary the opportunity to be Games Makers, to share in this phenomenal international experience in a participative way as well as developing their own trilateral sports education programme which can be rolled out to youth organisations when the Olympic waves sweeps Brazil in the Summer of 2016
Hungary: Excitingly in 2017 Gyr will be the host of the European Youth Olympic Festival and the Polgár Foundation are working alongside the Hungarian Olympic Committee to realise this project.
In each of the three countries represented, there will be a local NGO/sport partners, experienced in the field of education through sports and we will also engage with local government office. We have selected these partners to be able to build local projects with the support and infrastructure form the local authorities in order to ensure that the programmes created through.
Video of a previous project ran during the 2012 Olympic Games in London:
Click here to download the application form.
Please do not click on the button "Apply Now".
For more information: