I am in the UK and
wish to travel abroad
Our Projects
Apply Now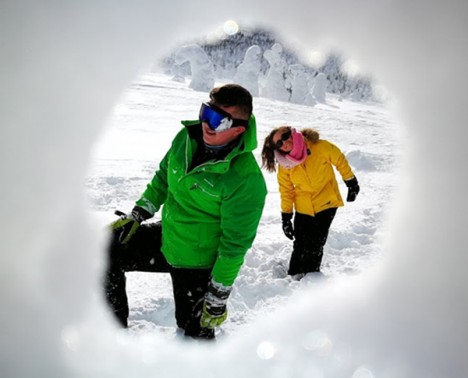 IMPORTANT: This project is only available for partners involved in our current Vocational Educational Training applications.
Through the project, participants are given the opportunity to get in touch with the specific Swedish winter sports that are typical of the region. Some top level sporting events and some at local lower level.
It is possible to meet sports teachers and language teachers to be with Swedish students and to participate in various activities at the local schools.
In addition, there are opportunities to work out in the gym individually or in groups and use the sports halls for their own activities
Trainee profile:
Strong interest to learn
Open mind to other cultures
Respect the local community and others people you live with
For projects other than carpentry, you should have some previous skills/experiences
Casual clothes
The project place: Arvidsjaur
Arvidsjaur is a little city in the North of Sweden, easily accessible through its airport. There is around 5700 inhabitant in the municipality and quite the same number of lakes. The city is surrounded by forest and is at 2 hours from other big cities. It is therefore a quiet city; activities include a swimming pool, a municipality centre with a little cinema and a library. But there are many outdoor activities, such as ice fishing, ice skating, ice hockey and hiking. Volunteers and trainees can do activities together. As well, IDEUM organise some cultural trips. Sweden has its short days with less daylight during Winter and during the Summer it is light through the night.
Info sheet:
Read Testimonies about this project, by clicking here.