I am in the UK and
wish to travel abroad
Our Projects
Apply Now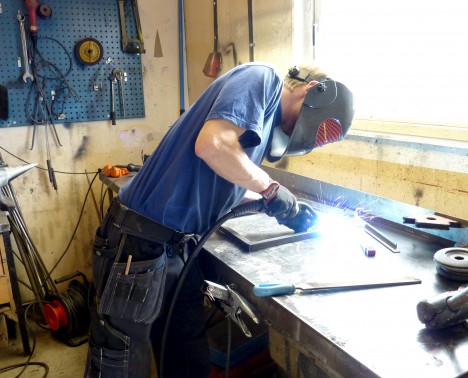 Project reserved for partners involved in our project 'Go Further Reach Higher'
IDEUM is a municipality organisation that aims to help unemployed people get into work or education. In IDEUM, everyone is respected as individuals and considered equal to each other . The main project takes place at IDEUM carpentry where trainees will learn to build and work with wood. Dependant on what the customers need, for example benches, outdoor fireplaces, caravan extensions, outdoor toilets and outdoor bridges. Some trainees with more experiences/skills can gain experience working with metal. For these activities, trainees will have a professional trainer who will train them in the activities and recognise their new skills through a certificate at the end of their placement. But as well, IDEUM can find a project in a private company, according to the previous skills and what the trainee wants to learn for example tourist office, painting, assistant teaching (English), work with elderly people, work with horses, car repair, hotels, kitchen and much more. BUT some projects are only accessible to people with previous skills or people that can speak/understand Swedish.The main language in IDEUM is English and Swedish.
Leonardo project coordinated by Everything Is Possible and supported by Erasmus Plus.
Trainee profile:
Strong interest to learn;
Open mind to other cultures;
Respect the local community and others people you live with;
For projects other than carpentry, you should have some previous skills/experiences;
Casual clothes.
Project place: Arvidsjaur
Arvidsjaur is a little city in the North of Sweden, easily accessible through its airport. There is around 5700 inhabitant in the municipality and quite the same number of lakes. The city is surrounded by forest and is at 2 hours from other big cities. It is therefore a quiet city; activities include a swimming pool, a municipality centre with a little cinema and a library. But there are many outdoor activities, such as ice fishing, ice skating, ice hockey and hiking. Volunteers and trainees can do activities together. As well, IDEUM organise some cultural trips. Sweden has its short days with less daylight during Winter and during the Summer it is light through the night.
Video of the project:
Info sheet:
Our Volunteers experiences
My name is Luke Fisher and I have just returned from a 4 months Leonardo Da Vinci Mobility project in the [...]