I am in the UK and
wish to travel abroad
Our Projects
Apply Now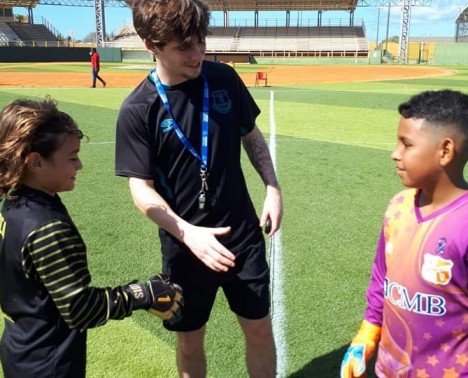 Tur Cos Ta Posibel will host trainees/volunteers across a number of sporting activities. These include two junior football clubs and a community athletics club where trainees/volunteers will join the local coaches to deliver sessions on fitness and football/athletics.
Trainees/volunteers will also link with Ibisa the Government department responsible for sport in school where they can co-deliver sports clinics in different sports, volleyball, judo, athletics, table tennis and any sports of particular interest to the trainee(s).
Trainees/volunteers will have the opportunity to co-deliver sports lessons and tournaments in the local vocational college of Aruba SEPB and also sessions in local community organisations aimed at engaging children and young people in a healthy lifestyle.
---
For the project, trainees/volunteers need to be …
● Adaptable & Flexible in new situations
● Good time management skills
● Confident to try new things with different groups
● A car driver confident to learn to drive in another country
---
The project place
Pos Chiquito where trainees live is a local community towards the south of the island, serviced with a supermarket, laundrette, snack-van and DIY stores for household necessities. There is a lovely beach just over 5 minutes' walk, a local beach bar (frequented by locals not tourists) and three restaurants in walking distance.
The main tourist attractions are in the North of the island around Palm Beach and Noord where there is also a large supermarket (Superfoods) worth the drive for a large weekly shop. The capital Oranjestad is a 15 minute drive or 20 minutes on the bus. The airport is situated 10 minutes from the accommodation.
---
Videos
---
Info Sheet
Sport coaching – Aruba TURING SCHEME by Everything Is Possible on Scribd