I am in the UK and
wish to travel abroad
Our Projects
Apply Now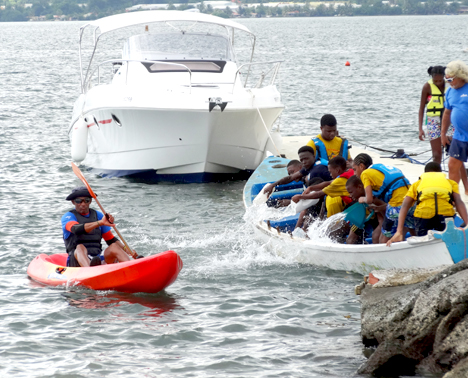 This project will offer you 2 weeks of sports professional experience working in different clubs such as:
Wind Force, a local nautical centre offering a range of water sports activities including kayaking, windsurfing and sailing)
Jeunesse cycliste 231 (bicycle),
US Robert (Rugby) and Éclair (Soccer) clubs, where you may be working with the youth and adult teams on the island or maybe spending some time in local schools delivering sessions to the pupils.
Depending on the type of sport, trainees will have to:
Maintain safety procedures and create a safe environment
Assist the coach and organise some exercises
Analyse and evaluate performance
Trainee profile:
Good communication skills
Analytical skills to visualize and gather information
Ability  to plan and organise sessions and programmes
Open-minded
Basic knowledge of French
The project place: Martinique
Martinique is an island located in the Caribbean Sea in the Lesser Antilles. It is at northwest of Barbados between Dominica and St. Lucia.
Martinique is one of the Overseas Departments of France. It is also an outermost region of the European Union.
The inhabitants of Martinique are French citizens with full political and legal rights.
During your free time you will have the opportunity to discover the island by visiting several museums, hiking, visiting some market and enjoying the beaches.
Info sheet:
Click here to read testimonies about this project
. Tyrone: "My favourite training activity was football because the children were really enthusiastic and that made me really enjoy coaching them"
"Professionally I have learnt how to coach children of different ages as well as how to overcome language barriers"